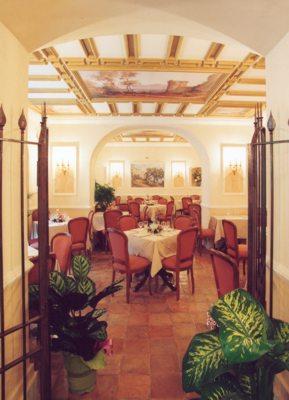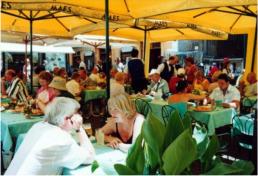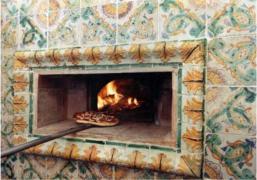 The kitchen offers authentic dishes prepared

and flavored with local products that can

enrich, celebrate and make every single

occasion.
The restaurant, recently renovated, has a large

dining room, decorated with antique prints

depicting the beautiful scenery of the Sorrento

Peninsula.

Our wood-burning oven, finely decorated with

tiles of 700, produces pizzas for everyone. From
the classic Margherita, to tomatoes and arugula

pizza, then there are the most innovative

variations to please the palates of the most

capricious and demanding.
Immersed in the living reality of the folk and

the old town, you can taste the atmosphere of

the Dolce Vita, sipping a drink or enjoying a

snack.
By day, international background chatter, in the

evening, notes of classic Neapolitan songs

performed live.


Ristorante Enoteca Sedil Dominova - Via San Cesareo, 70 - 80067 Sorrento (NA)
tel. +039 0818781351 - +39 0818771666 - info@sedildominova.com